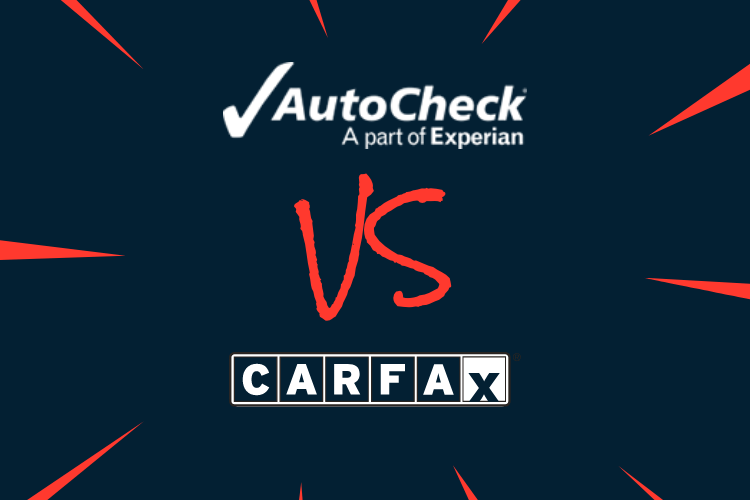 Buying a used car is a tremendous yet tough decision. But if you are shopping by using the right tools and guidance, you will indeed find a great vehicle. There are many VIN decoders reviews and services available in the market. But today, we are going to write about AutoCheck vs Carfax. You need to think about different avenues before choosing a VIN decoder. If you don't select the exemplary VIN service, the process could be expensive because you need to run VIN checks on multiple cars. So, this is a small guide for people who are new and facing trouble deciding between AutoCheck & Carfax.
What is a VIN? History of VIN decoders
We all know that it's vital to check the functionality of a vehicle before buying a used unit. If we go back in history, before 1950, individual manufacturers maintained their car record. But with time, things changed, and people started to scam buyers by manipulating information. So, it became time to maintain a centralized or independent system that would help generate car history reports.
However, the US government worked on a format for vehicle identification. After much work, VIN came into existence in 1954. Later, in 1980 the ISO worked and introduced a new scheme of 17 digits that we now call VIN. Thus, the number consists of letters and numbers representing the vehicle's unique identity. The VIN depicts different details about the car and helps individual buyers and dealers decide.
How do VIN decoders aggregate data?
In VIN decoder reviews, we discuss different companies that provide services. But there is a common thing between them: they take data from sources. The best provider is one that has diverse and credible sources. Here are the following sources that companies use to aggregate data:
| | | |
| --- | --- | --- |
| National and private data registers | Government offices | Police |
| Insurance services | Car auctions | Paid API's |
| Leasing companies | Car dealers | Technical inspection units |
If you want to gather data on your own from all these sources, then it's impossible. For instance, if you buy a car in a different country, it's hard to access information. Personal data protection laws are a big hurdle while collecting this type of data. But VIN decoder services have made the process easy, and we don't need to deal with judicial obstacles.
Reasons to check VIN
If you value your hard-earned money, it's essential to check your VIN record before buying a used car. You can read VIN decoder reviews to get more information about the best ones and why it's essential. Here are the reasons due to which you shouldn't miss this:
VIN contains the complete detail, even if it's about faulty design or vehicle specifications
If you don't run a VIN check, you can get scammed, and your hard-earned money will be at stake.
There are chances that you can buy a stolen or hazardous car.
It's common for dealers to commit fraud by changing the odometer readings. So, if the odometer reading is less, the dealer will charge more money.
So, it means you shouldn't avoid the VIN check because a faulty car could be harmful, and roads will be unsafe with this used vehicle.
AutoCheck vs Carfax – Best car history providers
Earlier, we discussed that many services are working. But here we are, writing a review for AutoCheck vs Carfax. Both services are considered the best ones. Still, some pointers mark a difference between both. So, let's discuss in detail:
AutoCheck vs Carfax – A comparison chart
| | |
| --- | --- |
| AutoCheck | Carfax |
| Backed by Experian, a credit card company | Carfax has been offering services since mid -the 80's |
| Offers buyback | Carfax also comes with a buyback guarantee |
| It issues vehicle's rating along with history reports | Carfax only focus on the VIN checks and Carfax reports |
| Single AutoCheck report is for $25 | One piece is for $40 |
| Offers bulk packages for heavy users | It could be expensive for car dealers and heavy users |
| Provide free initial VIN check | It doesn't provide any free check |
| AutoCheck database has some loopholes and isn't that strong | The database provides detailed car history reports with reliable sources |
AutoCheck – A complete review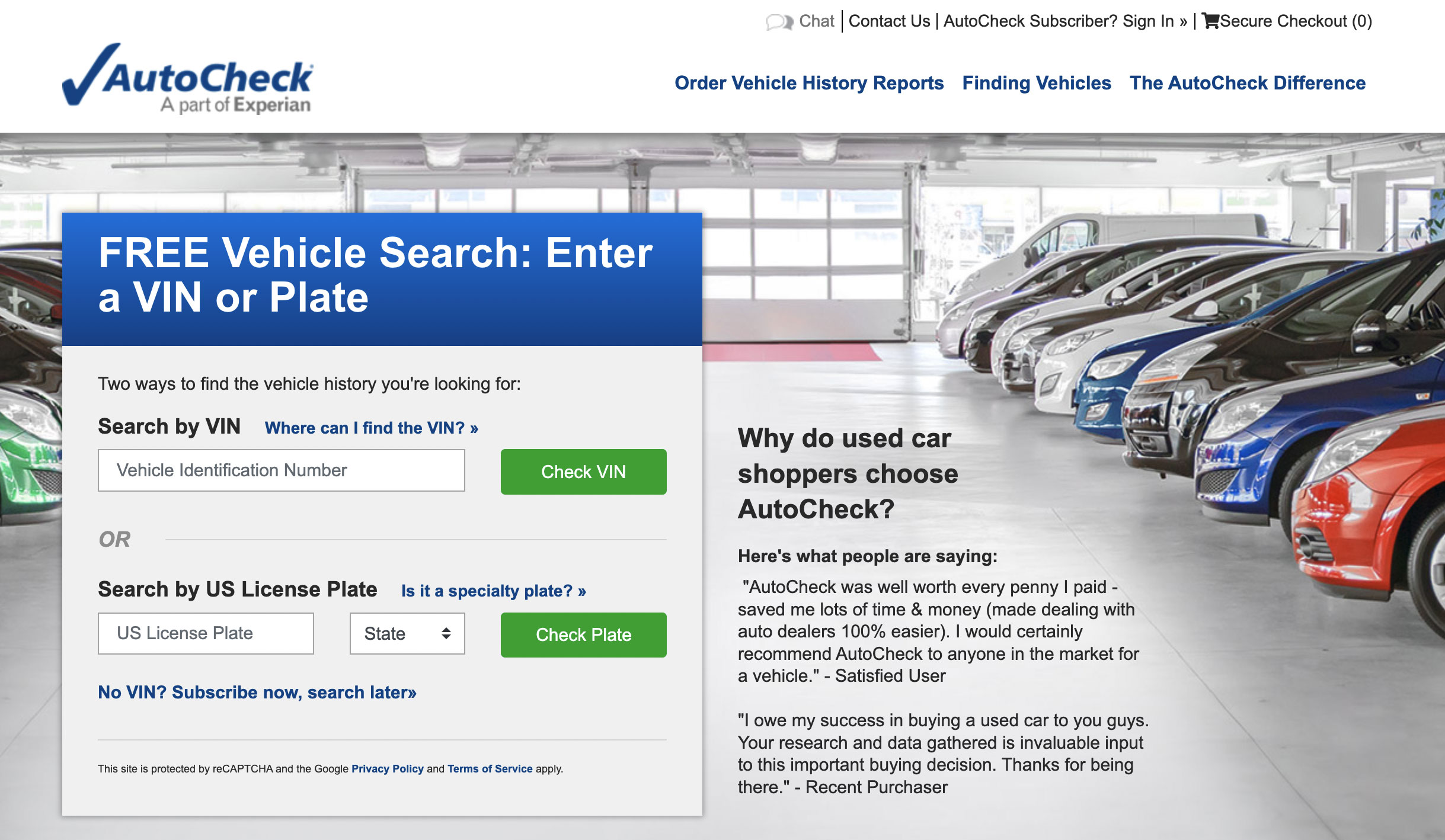 AutoCheck is a prominent company that provides AutoCheck reports based on the VIN. In addition to this, it's vital to mention here that Experian, a credit card company, back the AutoCheck database. So, it's an automated report system that helps people trying to buy a used car. The primary aim of the AutoCheck report is to assist people in making car purchasing decisions. Thus, the service has successfully worked for more than ten years due to immense public trust. Apart from this, Experian has a national database record of vehicles containing more than 500 million cars. So, these are qualities that make the AutoCheck database trustworthy.
Highlighted features of AutoCheck:
The database of the AutoCheck is advanced and used by different modeling and analytic professionals. However, the main aim of this activity is to create an algorithm that has the detail of various car models and classes. So, when you enter the number, the system will work to determine the car's rating score. The vehicles' rating scores represent the overall condition of the unit that you are going to buy. Mainly, the National Vehicle Database is the system that calculates the rating of vehicles. In addition to this, here are following other qualities that are worth mentioning here:
AutoCheck is backed by Experian, a credit card company with so many contacts in the industry.
AutoCheck database collaborates with giants like CarMax, eBay Motors, Kelley blue book, and Edmunds.com.
Above all, the AutoCheck report works differently from competitors. For instance, like Credit score, the Experian backed service issues a numerical score according to the current vehicle's condition. In this way, it's easy to determine whether the car fits your needs or not.
Easy payment methods and user-friendly interface
Many giant car dealers and industrialists use AutoCheck to generate car history reports. Usually, auto dealers, pre-owned manufacturer-certified programs, and auto auctions use the AutoCheck database to create reports.
Areas covered in AutoCheck report:
AutoCheck is proud to be partnered with great leaders of the Auto industry. Here are a few partners of this service.
| | | |
| --- | --- | --- |
| AutoTrader | CarGurus | Cars.com |
| Carzing | eBay motors | Edmunds |
| KBB.COM | NADA Guides | |
Apart from this, the reports include information about the title, accidents, utilization, theft, odometer, or rental details. In addition to this, here is the other essential information that you should know:
Market value
Salvage and write off details
Ownership history
Model and manufacturing details
Road tax rate and engine type, number & detail
Mileage, body structure, style, and type
Outstanding finances along with environmental reports
Only a service translates the vehicles' condition in an easy-to-understand score. The score scale is between 1-100, and you can check multiple cars to see which vehicle goes best with your requirements.
AutoCheck report:
The AutoCheck database gives you a clear picture of market value, record, demographics, and vehicle statistics. In this way, you can make a practical decision based on the current market condition. Above all, the analytic software gives you location-specific insight and tells what's happening in the area from where you are trying to buy. The data and analytical tools provide helpful insight into the market. However, as a result, you can take credit risk by investing money in a used car. Here are the following other capabilities of the AutoCheck database that are hard to ignore:
According to a survey, 98% of customers rated that data as "Good" or "Very Good." In addition to this, 96% of customers rated that layout and ease of use as "Good" or "Very good." So, it shows people trust the AutoCheck database.
Pricing details of AutoCheck:
VIN decoder reviews aren't complete without doing the pricing review. So, here we are breaking down different packages:
One report = $25
25 AutoCheck reports = $50
300 AutoCheck database vehicle history = $99 (But you can only check basic details of the vehicle)
Apart from this, the AutoCheck offers buyback if there is any odometer report issue. In addition to this, the reports entail a complete detail from accidents to salvage and insurance. If you are buying an unlimited plan, you will check several vehicles within 21 days. The AutoCheck issues rating according to mileage, accidents, market value, and car history. These factors work as a great indicator to determine whether the resale value will increase in the future or not.
| | |
| --- | --- |
| Pros | Cons |
| Backed by a leading credit card company Experian | Data sources are less compared to competitors |
| Many top-notch brands are using the service | Customer support isn't available 24/7 |
| Reasonable price with an easy-to-use interface | |
| Information is collected from reliable sources in the USA and Canada. | |
| Issue rating scores to the vehicles | |
Furthermore, it offers free initial VIN checks, and customers can enjoy a 21-days reporting option. The reports are comprehensive and detailed that work as a helping hand while making buying decisions.
Carfax: A complete VIN decoder review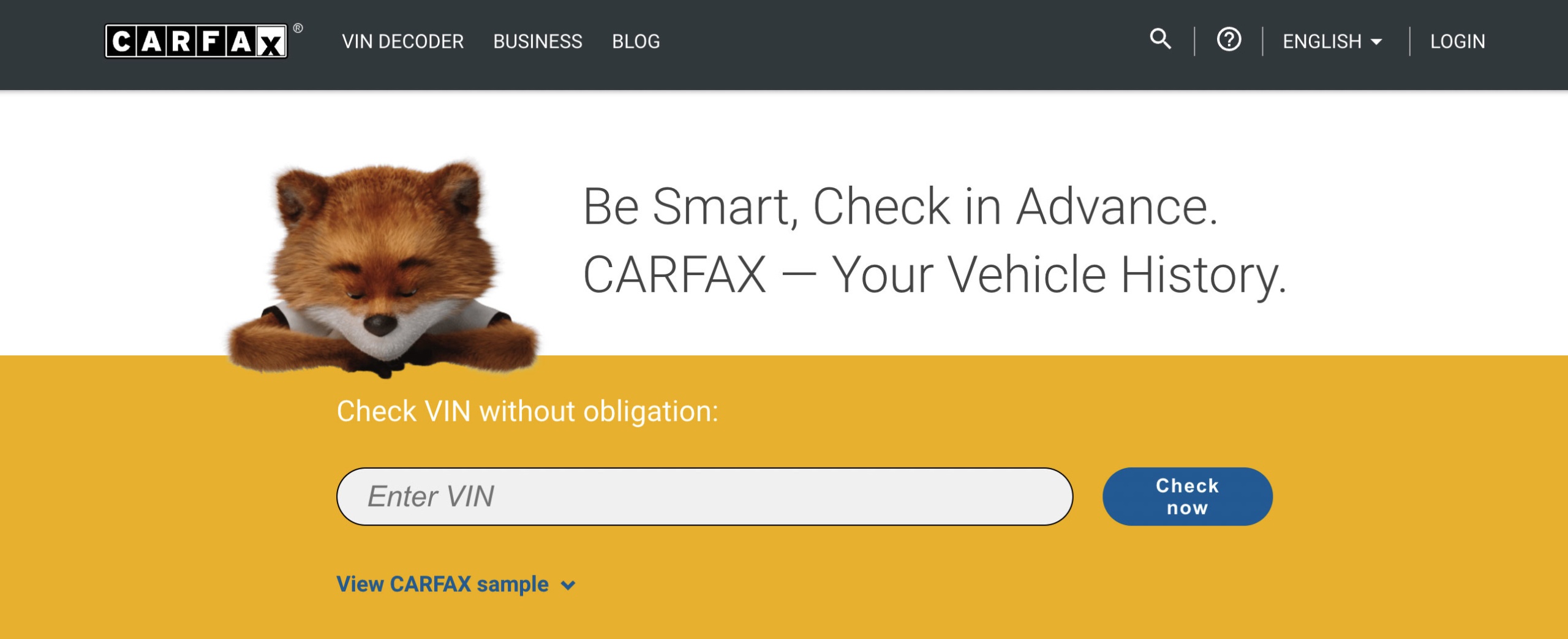 Carfax is like a miracle that happened in the VIN checkers. Earlier, we discussed the history of VIN decoders and mentioned that the USA government legalized them in 1981. However, in 1984 Carfax came into existence, and till now, it's working as a helping hand for people. If we go back in time, then Ewin Barnett was a person who used computer technology to build Carfax. It was like software that had all information about the vehicles in earlier days. Later, the technology grew, and service went through many changes. Now many other VIN decoder services in the market are working as a competitor of Carfax. For instance, earlier, we talked about AutoCheck vs Carfax review.
Highlighted features of Carfax:
If you want to buy a vehicle, you have good chances of hearing about Carfax. It's a VIN decoder service that helps check a car's history. The Carfax works like the AutoCheck database, and you only need to enter VIN. In addition to this, there are other unique features.
The Carfax helps to check ownership, accidents, mileage description, damages, and fleet issues of the vehicle. Besides, it shows if there are any failed emission tests along with the maintenance record.
It's worth mentioning here that Carfax has a database that maintains the record of more than 6 billion used cars. So, if the vehicle is from the USA and the manufacturing year is after 1981, then Carfax will provide you report.
The service has the sources like insurance companies, auto auctions, law enforcement agencies, and rental companies to check the record. In addition to this, vehicle dealers and manufacturers are also the closest allies of the Carfax database.
Over the years, Carfax grew and added around 100,000 sources to the system. The primary aim is to provide all detail, even its ownership, making, vehicles model, and manufacturing year.
So, if you want to get detailed car history, then the process is easy, and the payment method is smooth. All these features make the Carfax user-friendly, and due to this, it's been in the market since the mid-'80s.
Pricing details of the Carfax reports:
The AutoCheck vs Carfax review isn't complete without discussing the pricing details. It's a fact that Carfax isn't perfect, and like many other things, it has loopholes. However, the pricing package is one of those loopholes because it's a bit expensive. Here we are breaking down the pricing details:
One report = $40
Three reports = $80
Ten reports = $100
If you purchase a car, you will have to check multiple vehicles to make the best decision. But unfortunately, Carfax doesn't offer any bulk package. So, if you are a car dealer, you need a considerable amount to run VIN checks. Besides, here are other strongest and weakest points of the Carfax database:
| | |
| --- | --- |
| Strongest points | Drawbacks |
| A well-known service that has been in the market since the mid-'80s | Bit expensive |
| Famous in Canada and USA | Has limited sources in Europe |
| Reliable more than 100,000 sources to check details | People can easily manipulate information |
| Provides accurate and detailed record | |
Carfax has a good name in the market, but you shouldn't only rely on Carfax VIN decoder reviews. It means that reports aren't 100% reliable and come with problems. So, while checking the details cross-check information with more than one source to ensure credibility.
Conclusion
In AutoCheck vs Carfax review, the main difference is between prices. So, you should go for the one that goes best with your budget. For instance, the AutoCheck database is a more affordable reporting option. You can run multiple reports for less money. Thus, if we look at the price, AutoCheck is the winner. But according to the services and features, there isn't much difference between both VIN decoders.