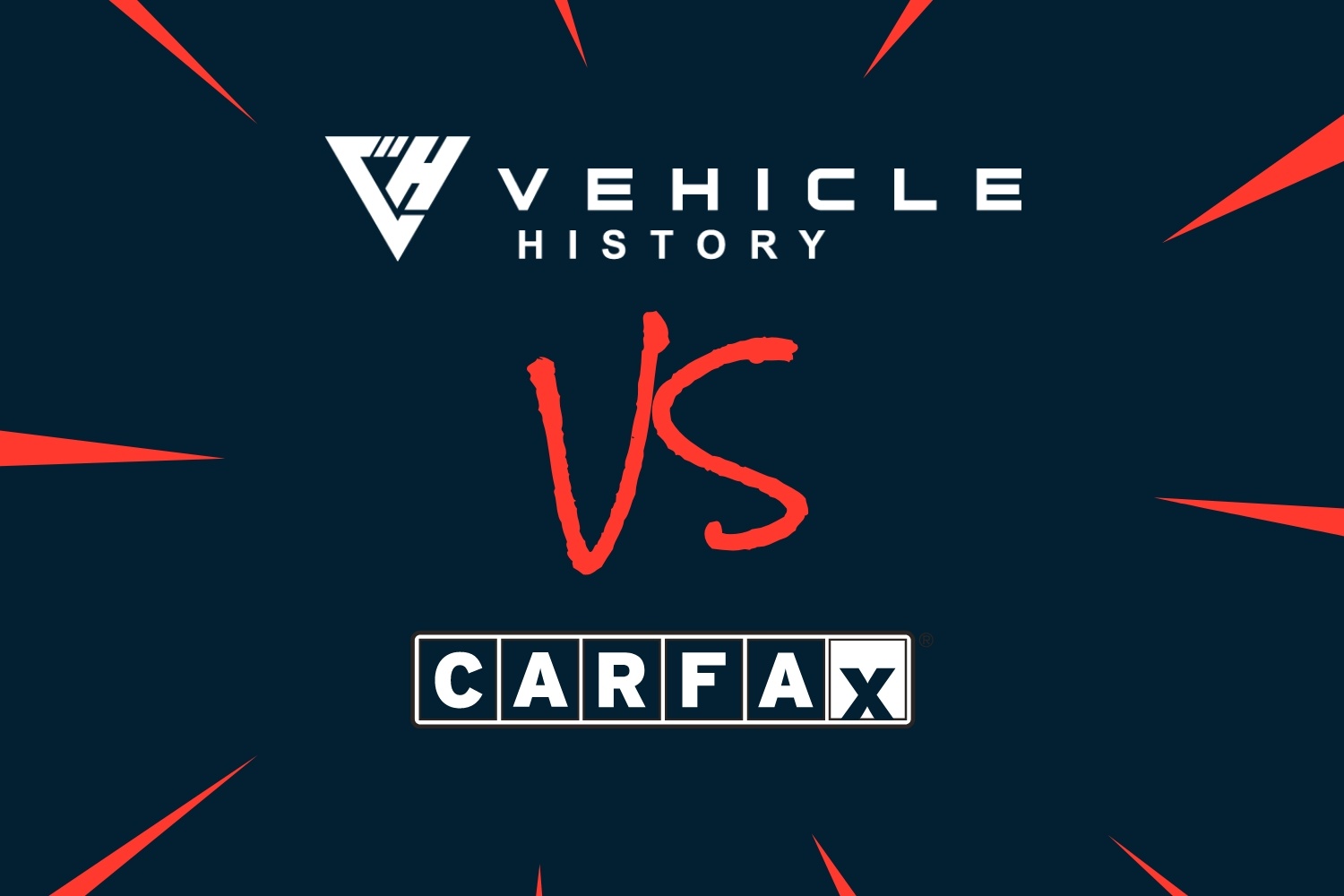 Did you ever read VehicleHistory reports and reviews? If NO, then in this writing, we will open more avenues for individual buyers or car dealers. The car's history is of utmost importance before making the buying decision. You need to check so many things before investing hard-earned money. It was a challenging task to know about the ownership details and vehicle specifications in the past. But with time, things have become so easy, and you only need to add VIN, and the whole history will be on your screen. Still, there are many details that you shouldn't ignore because there are many VIN decoders with different features. First, have a look at the basics:
What is meant by a Car history check?
Car history check is a service that many companies are providing nowadays. In the past, only a few companies worked in this field. For instance, if we talked about 35 years ago, the Carfax report was the only thing of this type. But now we hear about the VIN decoder services like VehicleHistory, Carfax, CarVertical, etc., that attract the audience by offering different features. The main aim of these reports is to check the following information:
| | | |
| --- | --- | --- |
| Milage record | Number of owners | Accident details |
| Salvage history | Insurance claims | Maintenance record |
| Buying details | Manufacturer | Production details |
We know every vehicle has a different past and history, and all of it is backed by a specific VIN. If you already know the record, it adds value to the purchase and helps save thousands of dollars. Many databases allow to check the information, and they all relate to independent sources. But the main difference is between the quality of sources and the authenticity of data. So, if you are planning to use a service like this, don't forget to read the VIN decoder reviews.
Things that history check provides:
VehicleHistory reports provide a variety of information. Apart from this, the VIN is of utmost importance for car dealers and manufacturing companies. For instance, once Mercedes faced a glitch in most of the cars, and company used VIN to recall the faulted pieces. Some companies work with local databases, and few collaborate with international ones. It means that some sources provide more detailed data than the competitors.
List of things:
Here is the list of vehicle specifications you will get by running a report on the VIN decoder.
Service record: In this record, you get to know about the maintenance, repair records, and history of service.
Theft history: The database shows whether the car has stolen details in the past.
Insurance history: List all those insurance companies past owners used for the car. Apart from this, it talks about the total amount that has been paid in account of insurance premiums.
Salvage detail: When a car faces an accident, and the insurance company declares it a total loss, we call it to salvage. So, the database shows if the vehicle has a salvage history.
Mileage detail: In the VIN decoder database, you will get detail about every registered mileage of the car. Apart from this, it shows records and detail of the odometer if it rolled back.
Accident and damage check: If your car has faced any accident or crash, then the VIN will show the details about that.
Ownership details: It shows the number of owners that have used the vehicle in past years.
Vehicle specification: This section provides a list of all detail about technical information, specifications, features, etc. It will also talk about the equipment installed in the vehicle.
Most importantly, it shows title-related data that help avoid potential problems you can avoid in the future. Above all, the VehicleHistory reports are unique as they show whether the vehicle used police, taxi, or rental. However, after knowing all this information you can make the best decision for your needs.
VehicleHistory vs Carfax: Best used car report providers
For a private person, it's hard to gather all information. But the VIN decoders have made this easy, and you can access the database anytime from anywhere. There is a list of services that are available to check vehicle specifications. Mainly in this writing, we are going to target these two: Carfax reports and VehicleHistory used car research.
These are among the most prominent companies that provide VIN decoder services. Usually, the main difference is about the price, features, and the range of the database. So, let's look at both:
VehicleHistory vs Carfax: A comparison chart
Both VIN decoders come with positive and negative sides. But if we make the comparison, then we get this result:
| | |
| --- | --- |
| VehicleHistory | Carfax |
| One of the most robust databases of used cars | It has a good database in USA and Canada but doesn't cover Europe thoroughly |
| Data without spamming with user-friendly interface | Anyone can easily manipulate the data |
| Has good sources to collect data | Collect data from independent sources that provide authentic information |
| Works fast | Bit slow as it has an old system |
| You can check the VehicleHistory report for free | One Carfax report charges around $40 |
| It's designed for limited searches in one day | You can generate many reports that you want |
| Provide detailed vehicle specification | The information isn't detailed as Carfax doesn't focus on ownership details |
| A new service | Pioneer service that has experience of more than 35 years |
| It doesn't offer any buyback program | It comes with the buyback program |
VehicleHistory VIN decoder: A complete review

VehicleHistory reports created a buzz in past years, and it happened due to good services, prices, and great features. If you visit the website, then there are so many positive reviews that instantly grab new visitors' attention. You can read VehicleHistory reports to see the services and covered areas. There are different categories that you can browse to get information. In this way, you can save time by clicking on the desired type right away. Here is the list of categories:
| | | |
| --- | --- | --- |
| Sedans | SUV's | Cross overs |
| Hybrid | Luxury | Sports |
| Trucks | Vans | Wagons |
| Coupes | CPO | Diesel |
| Convertibles | Small cars | Electric cars |
If you want to generate a VehicleHistory report, then go to the car you want to buy. Moreover, let's look at the highlighted areas that attract the most customers.
Highlighted pointers of VehicleHistory:
There is no doubt that VehicleHistory has one of the most robust databases. If we look at the record, then the server has around 40 million used cars. However, it's a lot easier to access reports online that have accurate data. Apart from this, here are following other pointers that make it unique from others:
The website is entirely free, and you can access the reports by entering the VIN. However, due to this, the service is becoming the first choice of the new people in this industry.
The VehicleHistory provides the most accurate detail, and the system is up to date with new information all the time.
After checking the data from well-reputed and authentic sources, the database provides the VehicleHistory reports. Mainly the sources include established vehicle publications, government reports, vehicle associations, and many others like this.
Most importantly, there is a facility for reading reviews of past customers. It helps build trust because if old customers are happy, the company is indeed good.
Above all, the reports are comprehensive and informative, and the system generates them after thorough research.
According to the VehicleHistory reports, every year team checks the record of hundreds of cars. So, due to the vast database, it's becoming a great spot for people specifically looking for used cars.
Pros & cons of VehicleHistory:
The team of the VehicleHistory claim that we have one of the finest databases to generate reports. According to the CEO:
"We aim to provide strong leads to customers so that they can make responsible buying decisions."
Moreover, the interface is data-friendly without any ad or unnecessary spamming. Apart from this, you don't need login information to get into the system, which means you only need sign-in only one time. Here are strong and weak points that you should know before giving it a try:
| | |
| --- | --- |
| Pros | Cons |
| The VIN decoder is free | There isn't any buyback program |
| Well-reputed service that provides detailed and informative reports | Sometimes, the system shows glitches |
| Service is fast and saves lots of time by generating reports in minimum time | Weak marketing because there is less brand awareness |
| It tells about the mileage, accident, repair, owner history, salvage detail, odometer readings, maintenance details, and ownership record. | Sometimes the customer support isn't that responsive |
| A web service that is available on all social platforms | |
But the database is designed to generate limited VehicleHistory reports. So, it means that if you are a dealer, you will have to compromise on the number of searches. Still, the reports are free, and you can create them by following simple steps.
Carfax: A complete review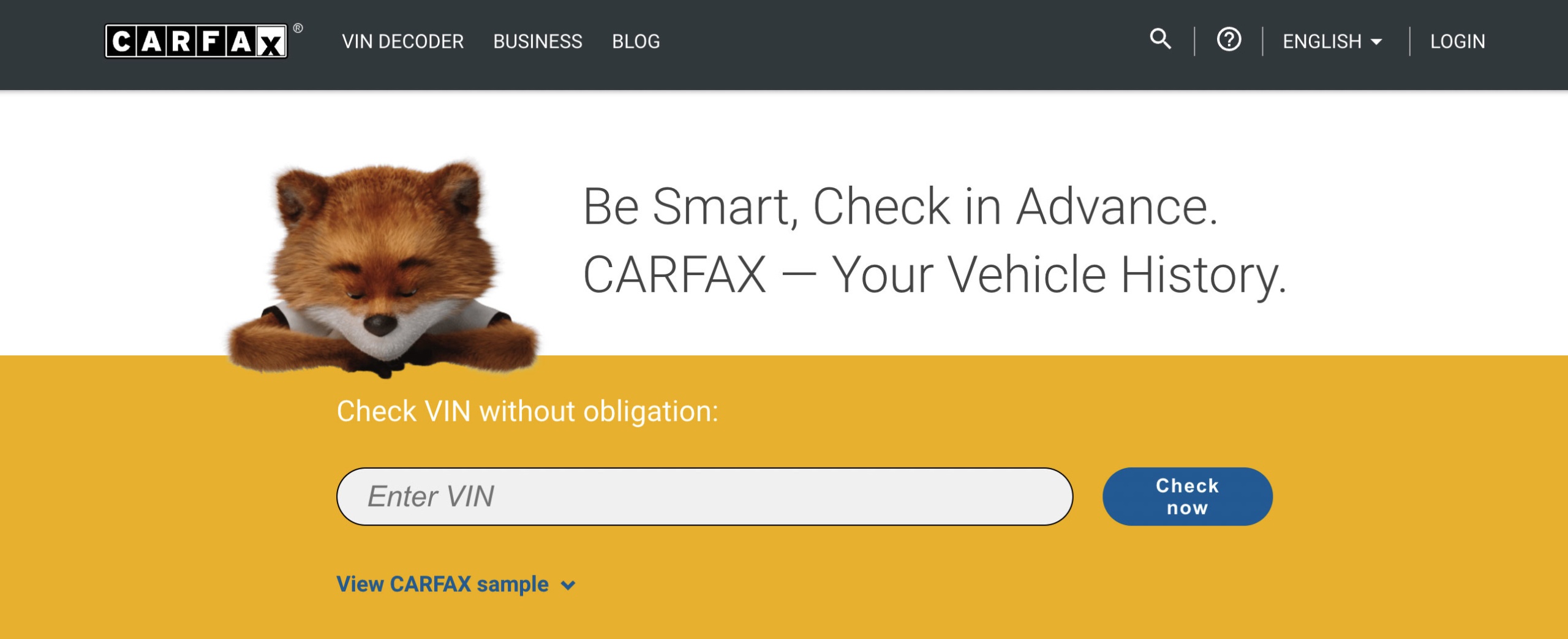 If you live in North America or Canada, you might have heard about the Carfax reports. It is the most popular and well-reputed VehicleHistory report generator. The history of this VIN decoder goes far, and it came into existence when the internet wasn't a thing for the world. You should know that the main difference between VIN decoders is the price, features, and sources that they use to get information. The industry of the used cars is giant that's why we need an organized database to collect all information. However, if we look at the record, Carfax is one of the oldest VIN decoders. Now it's been more than 35 years that Carfax has been serving customers and has won trust.
Highlighted features of Carfax report:
Carfax claims to be the most well-informed VIN decoder in the USA and Canada. If you want to cross-check this claim, then take the name of Carfax in front of any person, and they will indeed talk about this pioneering service. Apart from this, other qualities make it unique:
Carfax has more than 100,000 sources in the USA, Canada, and Europe. But is a reality that the service doesn't provide accurate VehicleHistory reports due to a lack of sources.
Apart from this, the service strengthens the database by connecting with government organizations, car dealers, automobile networks, security organizations, inspection stations, and warranty firms. In addition to this, insurance services, police departments, car suppliers, and inspection firms are other crucial assets of Carfax reports.
It's vital to mention that Carfax shows the exact number of previous owners' title transfers. In this way, you can examine all legal aspects of the deal you will make.
Sometimes, people can manipulate the information because Carfax takes data from independent sources.
Apart from this, Carfax doesn't have strong connections in Europe, and most of the sources are independent. When we use the term "INDEPENDENT," it means anyone can change the information.
Pricing details:
If you want to give Carfax reports a try, you should be aware of the pricing details. We all know that a single Carfax VehicleHistory report costs around $40. But here, we are breaking down the pricing details if you want to generate more than one report.
One report = $40
Three car specification reports = $80
Ten VehicleHistory reports = $1000
So, it means if you are a car dealer and want to create in bulk, then it's pretty expensive. Moreover, there isn't any discounted or bulk package if you are looking for a customized deal. Thus, before locking any agreement, don't forget to look for other options as well because they might be cheap. Moreover, here are some strongest and weakest points that you shouldn't ignore:
| | |
| --- | --- |
| Strong points | Weak points |
| Doing business for more than 35 years | Has vulnerable network in Europe |
| Robust database for USA and Canada | Bit expensive |
| So many sources that make it trustworthy | People can manipulate data |
| Focus attention on the customer is commendable | |
The main aim of Carfax is to keep customers happy, and there isn't a doubt the team is providing commendable service. It's like that Carfax is the eldest one among all VIN decoders, but everything has room for improvement.
Conclusion
If you have the budget, you can give Carfax report a try. But if we look at the pricing, VehicleHistory is a winner. Still, it would help to keep in mind that VehicleHistory lets you generate a limited number of reports, but Carfax doesn't come with this restraint. So, I think Carfax is the GURU of all VIN decoders available in the market currently. Still, it would help if you acted according to your budget.