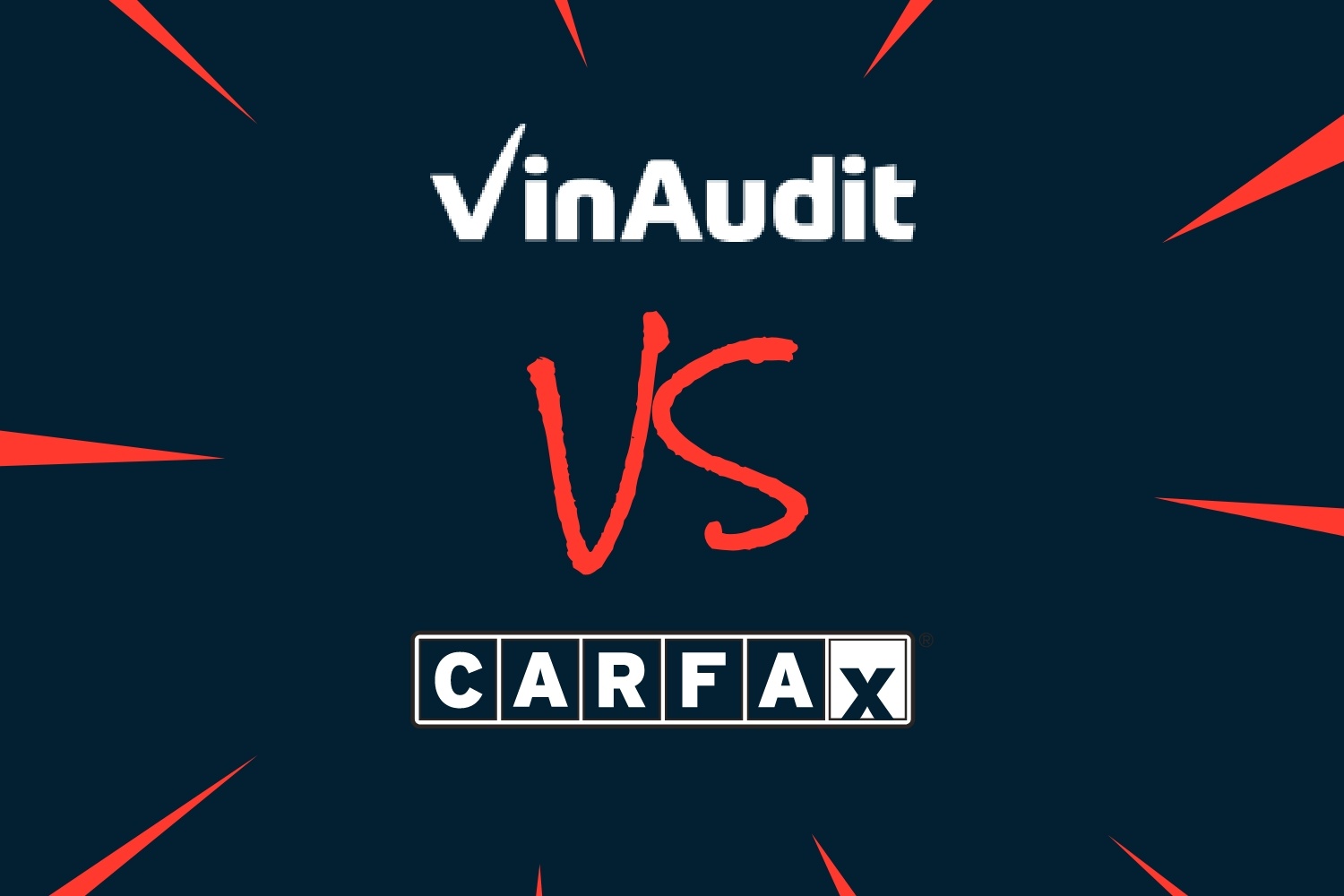 A vehicle history check is becoming an essential part of buying used cars. There isn't any doubt that the used car industry is more significant than the new ones. But there are many things that you should look for before making a buying decision. Thus, you will learn about VinAudit vs Carfax reviews in this writing. These services have been working in this industry for many years, making the used cars' research easier. But if you are a newbie, then before getting into this, there are many terms that you should know. So, let's start with this:
A brief definition of VIN
The identification number of the vehicle is known as VIN. You can find this 17-digit unique number on the car and each part of the number tells us about amazing things. In other words, we can say that VIN is like a car's social security number. It helps people know more about the car's history, detail, location, and summary of other essential things. Above all, the report tells the buyer whether the vehicle has registered in different states or not. So, if you are an individual or running an auto business, the VIN helps a lot to know the following information:
| | | |
| --- | --- | --- |
| Description of the vehicle | Detail and number of the previous owner | Accident information |
| Milage including previous and recent | Title records | Damage history |
| Insurance history | Engine type and detail | Country of origin and manufacturing unit |
So, companies offer VIN decoder services where you only need to enter code, and the whole history will be here. It's a process where companies use national databases, police, and insurance records to find information.
Important terms to know:
If you are all set to use VIN decoders, then there are some essential terms that you should know. It would help you to know everything in-depth:
Branded: If a car has branded title, the insurance company has declared the vehicle a total loss.
Salvage title: When a car gets branded, it later gets Salvage title. It usually happens due to accidents, flood damage, or another unfortunate event.
Earlier, we discussed that several companies provide this service where they provide car history reports against a fee. So, it helps you decide even if you didn't watch the vehicle in person. There are many good services in this industry, and you can't get the whole picture of VIN decoders reviews without reading about the top ones.
VinAudit vs Carfax: Top vehicle history providers
Knowing the difference between VinAudit vs Carfax and other essential features will eventually help you save in the long run. Even if you aren't a car dealer or buyer, you can use these services. VinAudit vs Carfax are best, even when the car enthusiast wants to check history. But it would help if you decided which one is better, whether VinAudit or Carfax. So, to know VIN decoder reviews, let's do a deep analysis of both.
VinAudit: A complete review

VinAudit is a great and affordable option for people who want to access vehicle history. However, VinAudit has established a solid and automated database that handles the record over time. There are many things that VinAudit holds and cover under the vehicle's history. Here is a glimpse of a few of those things:
| | | |
| --- | --- | --- |
| Title documents | Junk | Salvage details |
| Robbery record | Open lien check | Insurance record |
| Title record | Brand detail | Export record |
| Past sale listing | Odometer check | |
Above all, by using the VinAudit, the dealers can even estimate the market value and the cost of ownership. So, if you are trying this, then it's a win-win deal as you are getting all information with just a few clicks.
Highlighted features of VinAudit:
VinAudit is a service provider that offers consolidated vehicle reports. The most remarkable thing about this network is that the data is taken from trusted and authoritative sources based in Canada and the US. The service was founded in 2012, and since then, it has built an authority and reputation in the market. Apart from this, other highlighted points make it unique from other services:
It provides first-level access to the "national motor title information system, and everything is under the law.
The system has the most comprehensive database that provides all independent sources.
Moreover, the website lets' you check the history of registered vehicles in Canada. In this situation, the database produces a report that includes registration records, salvage, theft and buyback records, etc.
In addition to this, as a bonus, VinAudit provides you with a report of historical events that have happened.
To date, the VinAudit has generated more than 10 million history reports. But the cost of these reports is 1/3rd less than the reports that Carfax created for that specific period. Apart from this, according to the CEO, the team is now explicitly targeting the Canadian market. The CEO said that:
"The team is thrilled to expand the VinAudit in the Canadian market specifically."
According to the independent reports, Canadians pay as high as $75 for a single report. So, there is so much that VinAudit can target by offering essential information with a minimal fee. Now the company is collaborating with government agencies, auto dealers, and other industrial partners to ensure transparency.
Pros & cons of VinAudit:
No review can complete without mentioning the strong and weak sides. VinAudit doesn't have an extensive sales and marketing force; instead, they want people to recognize them due to their great prices and services. Still, there are some pointers that you should know:
| | |
| --- | --- |
| Pros | Cons |
| It's an official NMVTIS access provider that ensures the accuracy of the information. | It's only best for the United States. |
| Provides comprehensive information about accidents, thefts, and title documents | You get relatively less information than other VIN decoders |
| It's more affordable than other VIN decoders | There are chances that information can get tempered |
| Provides accurate record | Compared to competitors, it has fewer sources to check information |
| Fast service that lets customers access reports with few clicks | |
| Customer service is there to help people and technical issues. | |
| Easy VIN decoder that even car dealers can use to provide free reports to customers | |
The significant and most highlighted benefit of VinAudit is the price. If we compare it with other VIN decoder reviews, you can get an idea by spending less money. The service is famous for adding the record of millions of new cars each month. The system checks the record from more than 60 countries to ensure authenticity. However, these qualities make it one of the most extensive VIN decoders that are also inexpensive. Moreover, VinAudit lets you grab bulk deals as per your needs.
Steps to generate a report:
The VinAudit vs Carfax comparison isn't complete without letting you know the steps that will help to generate the report. The process is simple that we are mentioning here:
Enter VIN -> Pay -> Click button to generate report
Note: If you don't know how the VIN looks, here is the example "1VXBR12EXCP901213". After entering this code, you will get a report instantly as VinAudit is fast.
Carfax: A complete review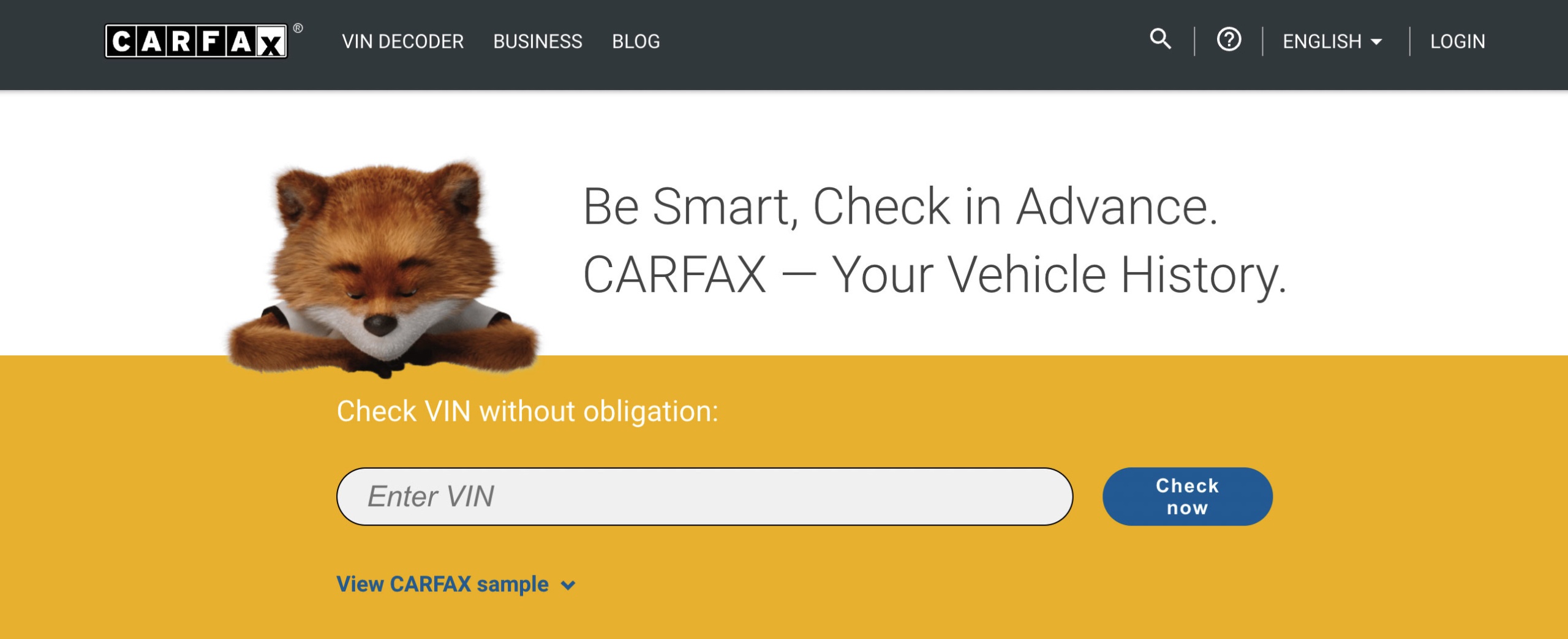 It is another most well-reputed, trusted, and widely used Vin decoder. It was offering services before the time of the internet. In other words, we can say Carfax is one of the pioneers that started this trend in 1984. Now it's been more than 36 years, and customers are satisfied with the service. We can see positive reviews of previous customers to ensure the popularity and quality of service. It is one of the most reliable services that mainly focus on the following things:
Mileage
Maintenance record
Service records
Accident reports
Repair details
Vehicle registration
Structural damages
Odometer readings
Registration details and much more
There isn't a significant difference in VinAudit vs Carfax as the main difference is only about a few features and price. The main serving area of Carfax is Canada and United States. There is hardly any person in both countries who don't know about this pioneering service. So, it means the name itself is like a brand and has a broad audience and loyal customers.
VinAudit vs Carfax: Highlighted features of Carfax:
If we look at the record, Carfax goes through 100,000 sources to check the data authenticity and reliability. Apart from this, many other points make it unique from other VIN decoder reviews. So, here are pointers to have a look at:
Carfax collaborates with government agencies, dealers, networks, insurance companies, security organizations, warranty firms, and repair centers to retrieve the best data.
The sources of Carfax are 100% authentic; that's why there are fewer chances that information can be incorrect. But sometimes, there could be loopholes, and people can manipulate data.
It is among the most expensive VIN decoders available in the market. For instance, for a single report, the system charge around $40, which is too much compared to the competitors.
But there is a drawback: the system is independent, and people can manipulate the information. However, due to this, people raise questions on authenticity.
Almost all people who live in North America and Canada know about Carfax. So, the specialty of this service is longevity and brand recognition. But if we talk about Europe, Carfax has weak sources compared to other VIN decoders.
Pros & cons of Carfax:
Many people love Carfax because they didn't face any problems before. But it's always better to know both sides of the story. So, here are strong and weak points that you should know:
| | |
| --- | --- |
| Pros | Cons |
| Most well-reputed and old service provider in this industry | Limited information compared to other VIN decoders |
| It's famous in Canada & North America and comes with a vast database | People can easily manipulate information |
| Working in the industry for more than 35 years | It has limited sources in Europe |
| It Covers Canada, North America, and more than 20 countries in Europe. | |
| It has an efficient team that is available to resolve problems. | |
But the biggest drawback of Carfax is that it only shows the vehicle's history and doesn't focus on ownership detail. So, due to this, you are only getting limited information. There is a common opinion that Carfax provides excellent value in Canada and North America. But the database is weak enough to provide authentic information in Europe.
VinAudit vs Carfax: A comparison chart
We are doing VinAudit vs Carfax VIN decoders reviews, and it won't be complete without making the comparison. Many points make them different, but some need your attention the most.
| | |
| --- | --- |
| VinAudit | Carfax |
| Founded in 2012 | Founded in 1984 |
| Provides access to National vehicle title information system | Carfax produces reports by taking data from independent sources |
| It costs $20/month and $1 for one report | Carfax charges around $40/report |
| Car dealers can sign up for the program to generate multiple reports. | Carfax doesn't offer any specific plan for bulk buyers |
| It lets you share and save reports in a PDF format for the record. | It allows you to produce reports with just a few clicks |
| Each report remains in the system for up to 1 year, and you can even access the reports from the phone | You can access the report anytime |
| If you want to cancel your subscription, the system will work on your request within 24 hours. | Carfax doesn't have any problem because the charges are according to one report. |
| The support team is available from 9 AM-5 PM | You can access the car service anytime |
| Cheap option | Relatively expensive than other VIN decoders |
But here, it is vital to mention in VinAudit vs Carfax VIN decoder reviews that both services provide value against the money you are spending. VinAudit is an excellent option if you are looking for a bulk plan. For instance, according to the price chart, it will cost around $35 if you are generating 15 reports. Apart from this, there isn't any additional cancelation fee or other charges. However, the main difference between VinAudit and Carfax is the price. Earlier, we discussed that Carfax charges $35 per report. So, for an economical option, VinAudit is a great deal. On the other hand, Carfax has been a classic option available in the market since the mid-'80s. It's a good option for those who are more into traditional options that are well established and recognized by the public.