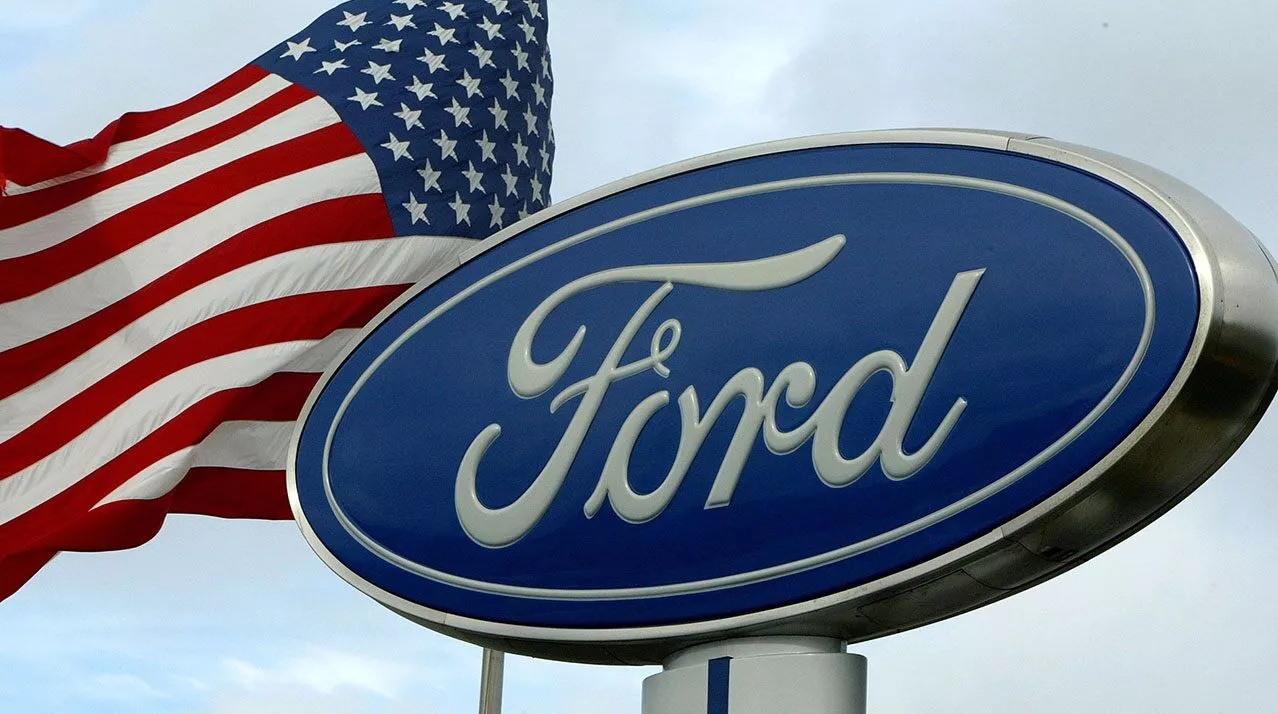 Did you try to compile a list of the best Ford VIN decoder? If you are looking for a used car, it works as a lifesaver. The VIN decoders help you make a wise investment option because you know all faults. But it isn't as simple as it seems, and you need technical knowledge to use the decoder. So, to avoid headaches, take the help of the Ford VIN decoder and save yourself from hassle. Thus, let's start with a fundamental point:
Best Ford VIN decoder
After understanding VIN, the next step is to get information about the Ford VIN decoder. If you own a Ford, then know that company uses code for recalls and revealing car histories. So, by using a VIN decoder for Ford, you can get tons of information. For instance, you will know about the manufacturer, ownership details, production year, location, frame, engine type, specifications, etc. However, after getting the report, you can schedule repairs for handling the structural mechanism.
Request a decode letter for your Ford
If you have Ford, you also have an option to request a decode letter for your Ford. Here is the little information that will help you in this regard:
| | |
| --- | --- |
| Vehicle model 1946-1966 | Contact Ford's customer relationship center to request a VIN letter |
| Model 1945 and older | Go to the Ford historical information |
| Model 1967-2017 | You can request a build sheet |
| Vehicle model 2007 and current | Request a duplicate window sticker |
But keep in mind that some codes could be 11 and 10 digits long. But if the VIN is Canadian, the number could go up to 13-17 digits.
How to decode Ford VIN? A step-to-step guide
If you buy a new or used Ford car, the VIN decoder is essential. You can locate the number at the base of the windshield, doorjamb, front of engine block under the hood, or interior dash. But if you can't find the number at any of these places, you can check the vehicle's title or insurance card. So, here we are explaining how to decode Ford VIN:
| | |
| --- | --- |
| Position 1 | Define the assembly point of the Ford |
| Position 2 | It contains the characters that identify the manufacturer of the Ford |
| Position 3 | Gives information on the brand division and the first three positions identified as "World Make Identifiers." |
| Position 4 | It identifies the security system that is incorporated in your vehicle |
| Position 5-7 | Describe the model designation, series, and execution of the vehicle |
| Position 8 & 9 | It describes the engine type and checksum. The checksum shows that the VIN code you entered is valid for the FORD. |
| Position 10 | This position describes the production year and car's model |
| Position 11-17 | The 11 and 12 positions specify assembly plant and serial numbers. |
Every country has different WMI codes for the country. Later, these codes define the manufacturing country of the vehicle. The Ford VIN has a specific format that is globally recognized. There isn't any authority to question the structure because the ISO implements it.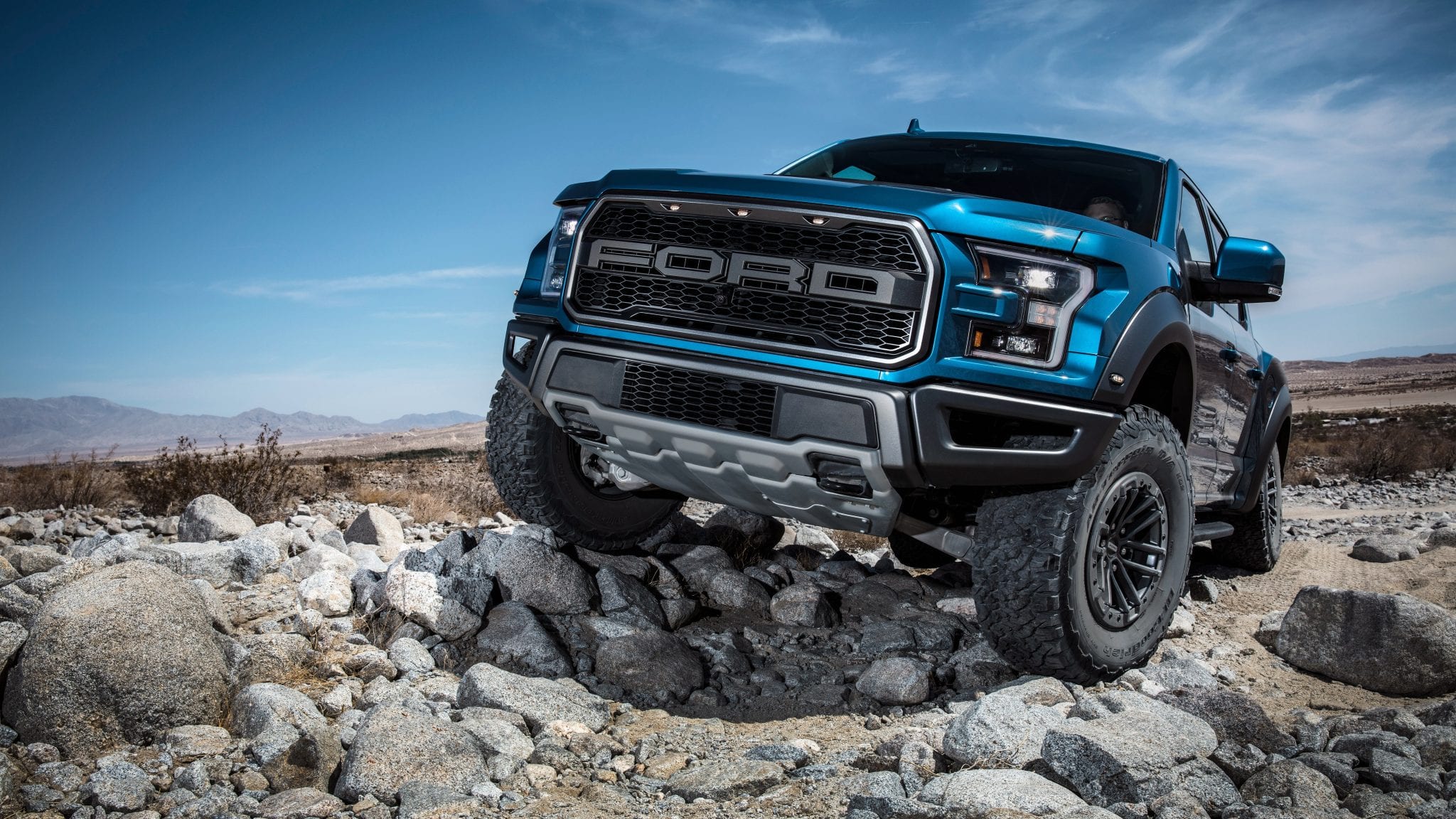 Ford VIN Search
The vehicle identification number provides helpful information about the car. Mainly Ford manufactures cars for two markets one is American, and the other is European. It means you can search for the geographical location of the manufacturer. For instance:
# 1 is for the USA
# 2 is for Canada
# 3 is for Mexico
Moreover, if the vehicle is manufactured in Australia and Brazil, you will see numbers 6 and 9, respectively. Apart from this, the cars and trucks manufactured in the European market begin with an alphabetic character. Here we are stating some examples:
| | |
| --- | --- |
| TW2 | Portugal |
| WFO | Germany |
| VS6 | Spain |
| XLC | Netherlands |
| UN1 | Ireland |
| Y4F | Belarus |
| X9F & WFO | Russia |
The VIN even tells us about the assembly plant, whether it was manufactured in Chicago or other assembly plants. There isn't any other mechanism than the best Ford VIN decoder that can give you much information.
Recent Ford Recalls
Recently Ford made a recalled last year's models of F-series trucks. We all know that all vehicles aren't flawlessly constructed. Ford is a well-known brand, and if something happens, the company can use the best Ford VIN decoder to recall the cars. So, it means that Ford VIN lookup can save your loved one's money by providing detailed information.
List of best Ford VIN Decoders
We discussed how every manufacturer must mark the Ford VIN in a particular format in the above sections. However, by using this number, you can check the detail of all Ford models. Many best Ford VIN decoders are available in the market that helps people make decisions. So, here are the top three:
1st: CarVertical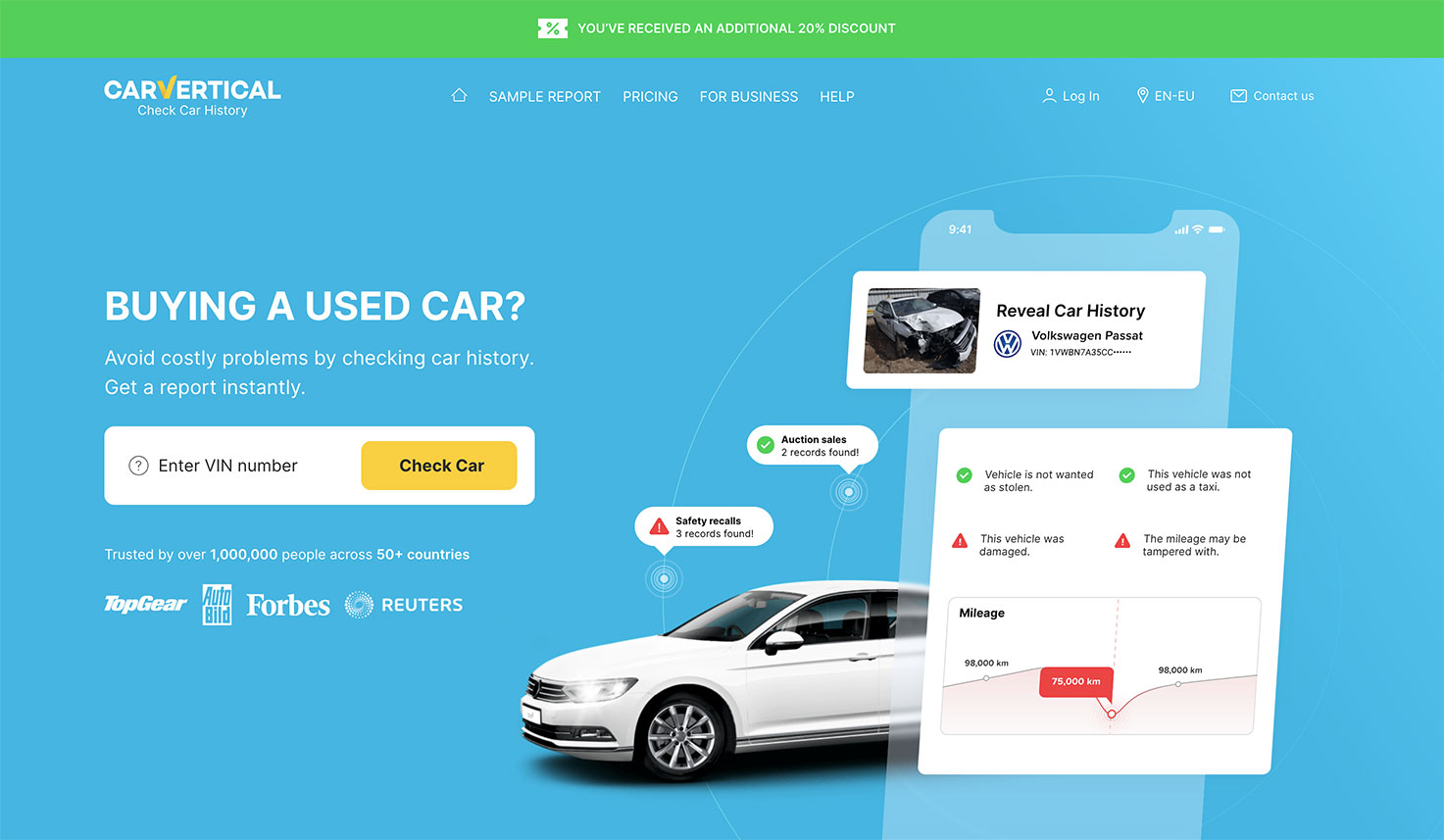 The first best Ford VIN decoder is CarVertical. However, the company has won the hearts in a limited time due to the best services. So, if you want to get a complete history report of a Ford car, then CarVertical is a good choice. Here are the highlighted features of this service.
The service is affordable and has won the award of the best company
There are more than one million people are currently using the service in more than 50 countries
It is the number one data provider collaborating with security agencies, insurance companies, and credit providers. The main aim is to ensure the authenticity of data.
Above all, the information is verified, and the system ensures fast and reliable reports.
You will get reports in an affordable range.
You will get a detailed report containing car history, theft record, ownership details, and specifications.
The CarVertical has been featured in Forbes, Reuters, and TOP gear, ensuring its credibility.
You can use CarVertical whether you are living in Europe or America. The reports are transparent and verified from the blockchain.
Pros & Cons:
We can say CarVertical is a pioneer because it's the first company that started using blockchain technology. Still, the service isn't free from flaws:
| | |
| --- | --- |
| Pros | Cons |
| Provide a comprehensive yet meaningful report | The company has a small team that sometimes can create problems |
| Verified information from independent sources like Interpol, insurance, and police | |
| Pioneer in using blockchain technology | |
| The affordable price range with accurate reports | |
| Fast service where you can generate reports in a few steps | |
The system is fast and provides excellent service even if you check reports in bulk. So, for a single report, pay $20 and enjoy the detailed information.
2nd: Carfax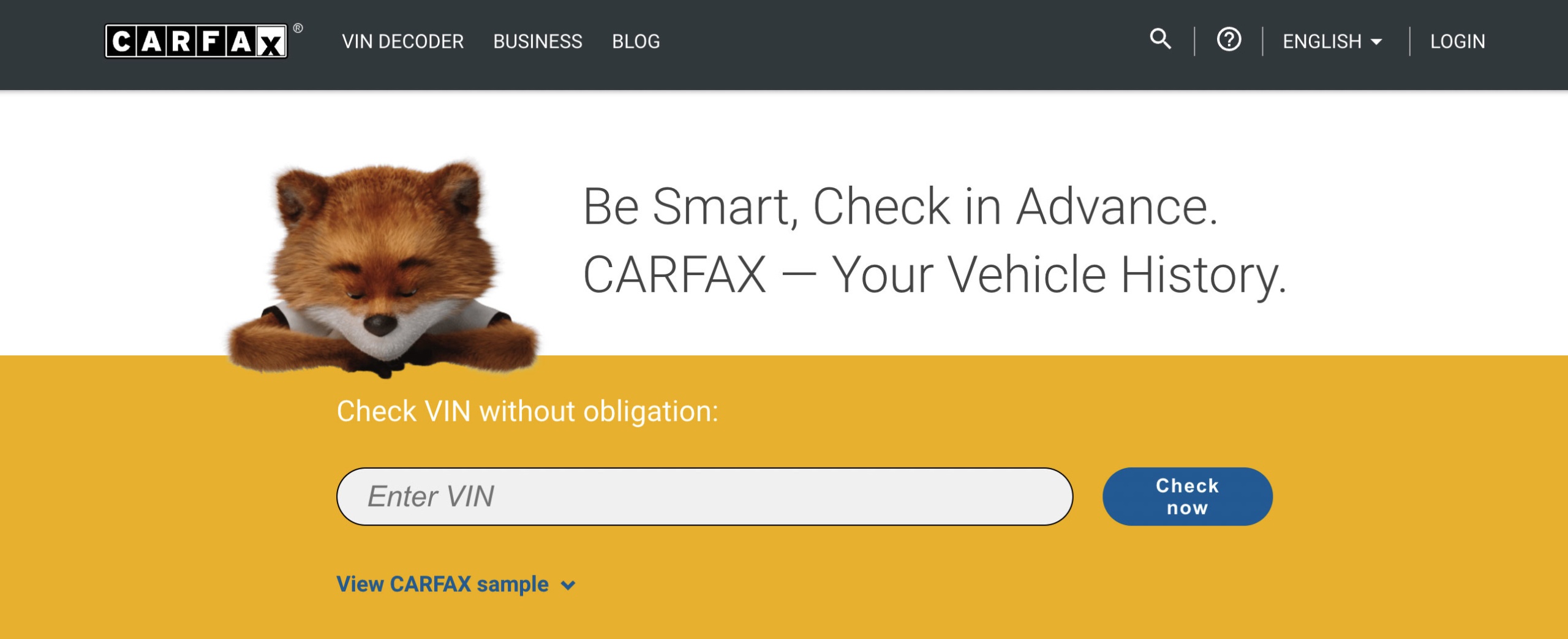 Carfax is the second-best Ford VIN decoder that is widely recognized. It is widely famous in the USA and Canada; that's why brand awareness is at the top. The company started providing services in 1984, which makes it reliable. Here are features that make the service worth giving a try:
The VIN decoder provides you with detailed reports that contain history, ownership detail, model, engine, and specifications.
Operates in America, Canada, and European countries
The service is fast and reliable because it generates reports after checking records from 28 billion documents.
Provides transparent, independent, and natural reports
The reliable data check sources include inspection firms, independent companies, and service providers.
Note: Here is a one-point that Carfax mainly focuses on the vehicle's history report. So, it means you will not get detailed information on the ownership record.
Pros & Cons:
Carfax mainly operates in America and Canada. But here is the complete review of the pros and cons if you want to use it in other countries.
| | |
| --- | --- |
| Pros | Cons |
| Well reputed in Canada and America | Weak system in European countries |
| Excellent database | It doesn't focus on providing ownership record |
| Provides detailed vehicle history check reports | |
| Transparent, fast, and reliable reports | |
| The report generation process is easy with minimal charges. | |
The Carfax describe detail like odometer reading, brand title, past registrations, and accident details. You will pay around $40 to get a single report, but the first report is free for all cars, and you can get this offer anytime. Still, if you are a car dealer, you will have to invest money in bulk packages.
3rd: EpicVIN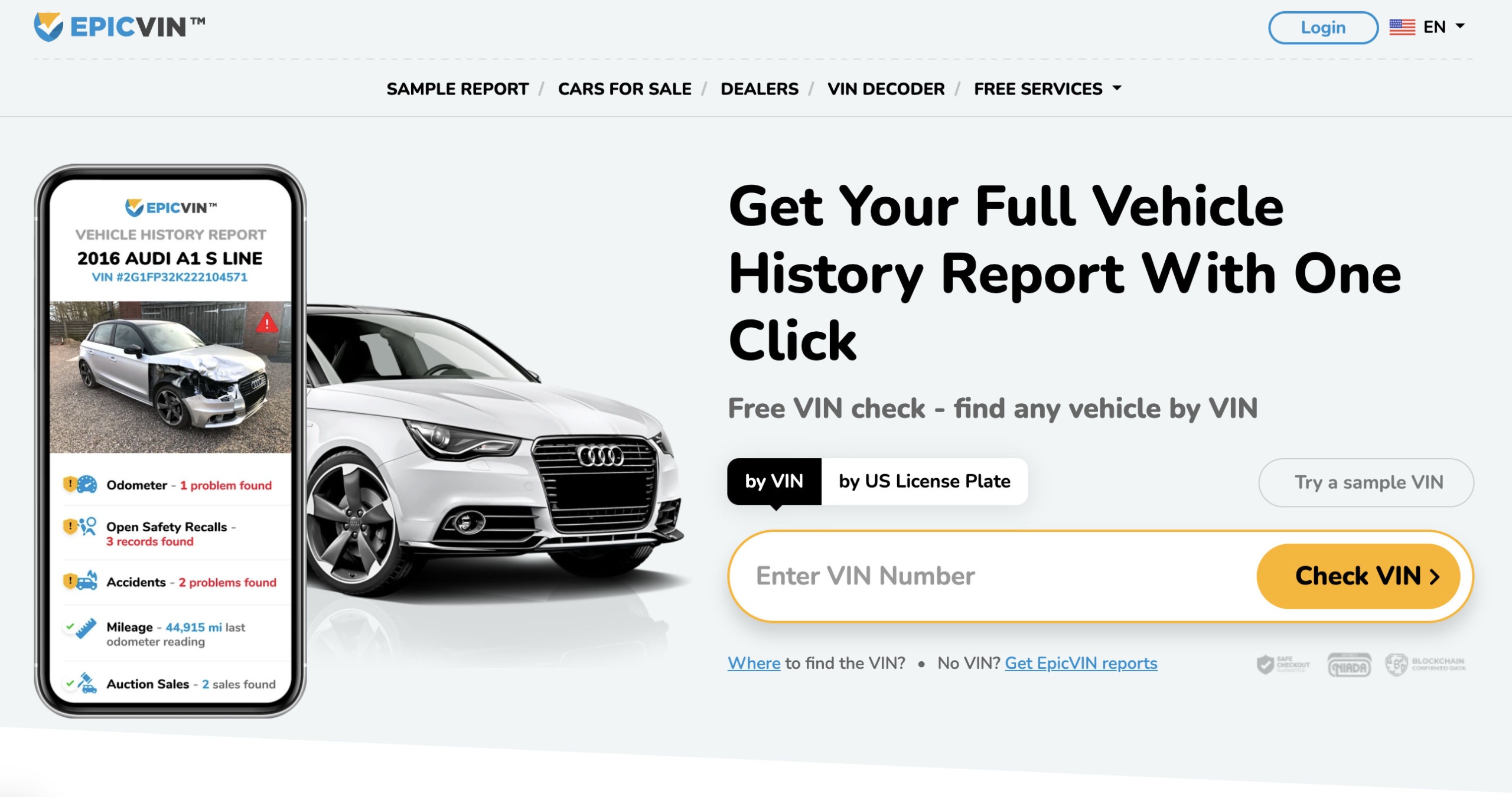 EpicVIN grabbed the third spot in the list of best Ford VIN decoders, where you can get detailed reports in one click. Many notable features make this VIN decoder unique from others. For instance, you can get information about hidden damages, odometer readings, technical data, ownership details, theft records, etc. Here are other noteworthy points of this best Ford VIN decoder:
You can get information in two ways; one is by VIN, and the other is by "US license plate."
The website has real-time customer reviews that help other people to make decisions.
Moreover, the EpicVIN is powered and approved by NMVTIS, protecting customers from fraud and unsafe vehicles.
You can try a sample for free to check the service
In a nutshell, EpicVIN is a reliable and straightforward site that provides comprehensive reports without being overpriced. So, it's a great alternative if your budget is tight.
Pros & Cons:
Many benefits make EpicVIN the best Ford VIN decoder. But the review doesn't complete without mentioning the opposing sides:
| | |
| --- | --- |
| Pros | Cons |
| The overall rating is 8.8, which makes it worth trying | Customer support isn't 100% responsive |
| Affordable price range as the one report comes in $8.99 | |
| You can scan the VIN through the EpicVIN app. | |
| Prepare reports after checking information from millions of records. | |
Moreover, if you are a car dealer, you can go for premium packages that offer bulk reports. For instance, the one report is for $9, and 16 comes in at $86, so it's a fair deal.
Conclusion:
There are hundreds of Ford VIN decoders that rob customers each year. So, if you don't want to waste money, make a calculated decision after researching and reading online reviews. These three best Ford VIN decoders will ensure your safety on the road. Thus, don't take a risk and choose a service that goes best with your needs.